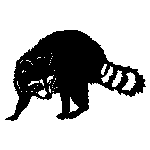 Wild animals prefer to live happily among their natural habitat, which is often forested areas. However, urban expansion often forces wild animals to take refuge elsewhere, such as among human inhabitants. Most commonly, wild animals invade homes, particularly the attic or chimney. They do so in search of a safe place they can call home. For permanent raccoon removal Toronto and transparent pricing please call: 647-560-3988.


A one-way door allows the animal to exit but does not provide re-entry. The animal usually exits into a live trap, which the technician then grabs to release the animal somewhere safe and an appropriate distance away from your home. However, there are times when direct contact is a necessity, especially when there are babies involved.
The removal process may vary, but the technician will surely get the job done safely and effectively.
If the technician can use a one-way door, they will first work to seal off entry points using caulk, mesh, and wire grates. They will leave one entry point unsealed. It is that entry point that they will use to install the one-way door.
The technician will check back to see if the animal has exited through the door. Keep in mind that the process may take days. Once captured, the technician will transport the animal to a new, safe location.
Prevention is another important process that requires a professional touch. Thanks to preventative measures, technicians can ensure that animals to not re-enter your home and cause further problems.
The first step to prevention is determining what areas need attention. Typically, weak spots exist around soffits, gables, vents, chimneys, and damaged areas of your roofing system.
The technician will reinforce these areas to ensure that animals cannot get into your attic or chimney. For instance, the technician may install a wire grate over your chimney, which allows smoke to exit, but does not allow animals to enter.
During the prevention process, the technician will remove the one-way door and fortify the entry point to ensure animals cannot find their way in.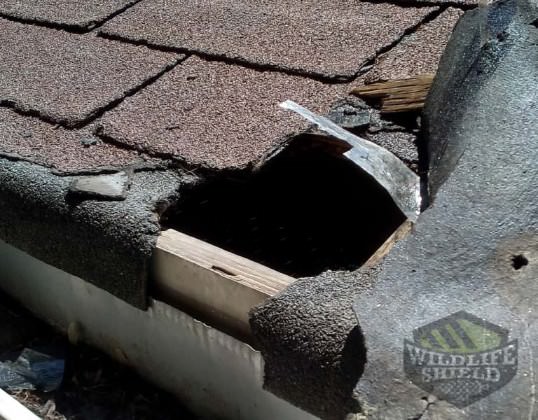 We solve raccoon problems every day. All our technicians know exactly what to look for and will find all entry points and weak spots during our initial thorough inspection of your property.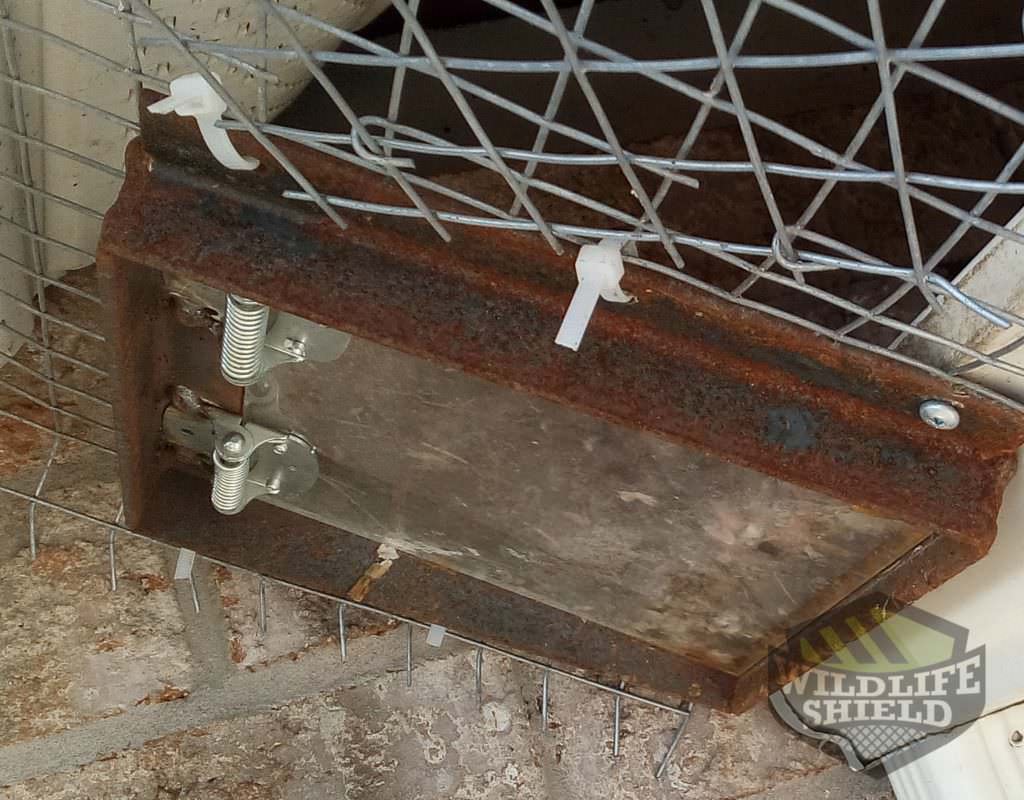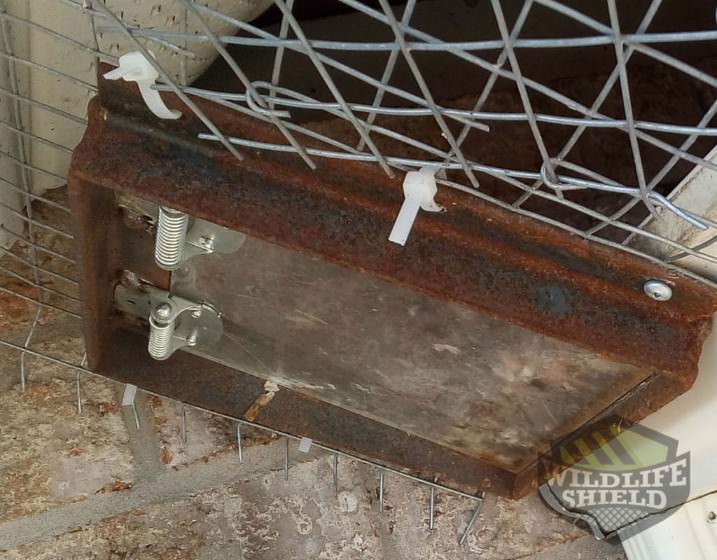 Once entry points are found we attach a one way door to allow raccoons exit but not re-entry.  It is the humane way and within a few days the raccoon will use the door to exit your space.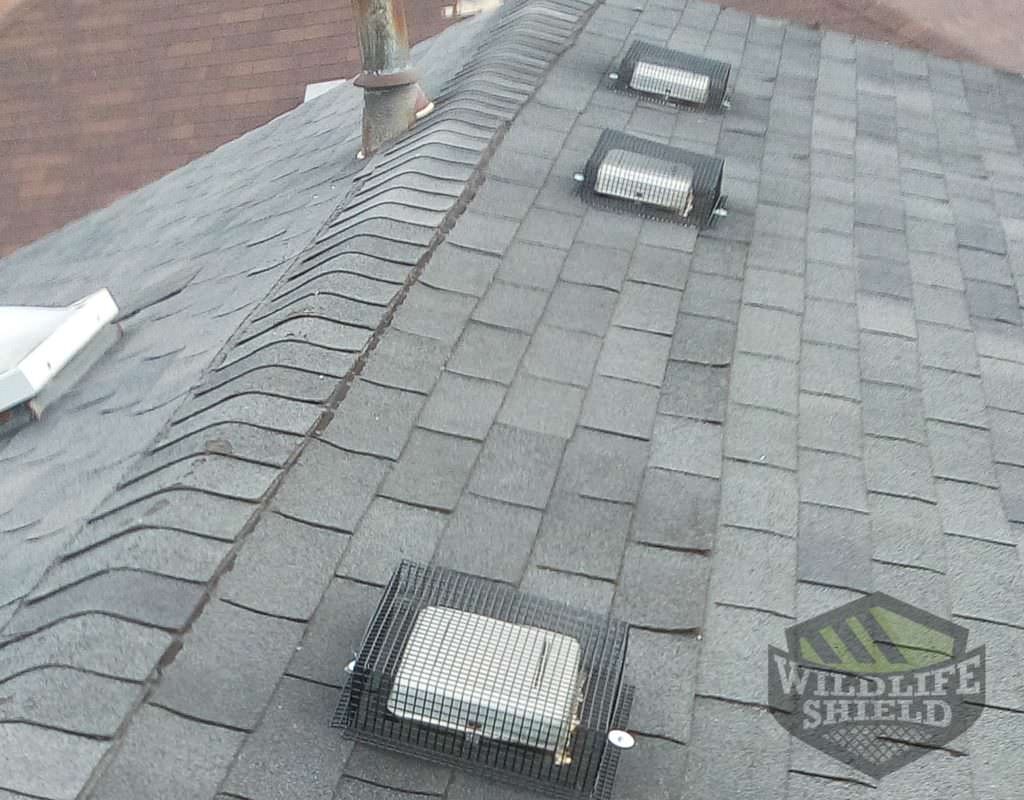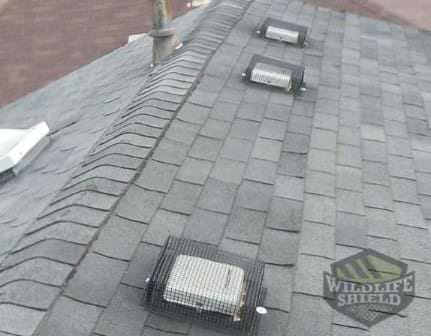 Other entry points are sealed to make sure there is no other way in. We will recommend strengthening weak spots to avoid any wildlife problems in the future.
2 Year Warranty On Our Work
All our wildlife control services that include exclusion services are backed by a guarantee and a 2 year warranty. Squirrel removal, raccoon removal and skunk removal services included. If animals break in through our work during the warranty period we return to rectify the situation at no additional charge.
Just because we remove an animal from your home does not mean we are done. Animals can wreak havoc on your home. They can create extensive damages, particularly to your insulation. They often use the fluffy insulation as nesting materials so they can comfortably sleep or birth their babies. We work to restore damaged areas so you don't have to.
We offer insulation removal and removal of other contaminated materials.
We can install new insulation with the same, or even better R-Value. Older homes may have insulation that is not up to par with codes and regulations. If that is the case, we will use better insulation to restore the damaged areas.
The last step of the five-step process is to decontaminate the area. Wild animals of any kind, including raccoons, carry diseases that they can transmit to humans. When animals invade your home, they often urinate or defecate in those areas. Therefore, professional decontamination is important. A professional has the skills to decontaminate the area without running the risk of disease exposure.
The professional will use the proper protective gear, such as disposable gloves, protective shoe and clothing covers, eye covers, and a respirator. They will remove contaminated materials from your attic to ensure sanitization.
While cleaning they will make sure they do not create a disturbance so as not to create airborne hazards. Instead, they will clean the area using methods that meet the laws and regulations set in place for your safety.
If you are interested in learning more about the five-step process we offer for racoon removal, give us a call. We are more than happy to assist you in removing a problem animal from your home.