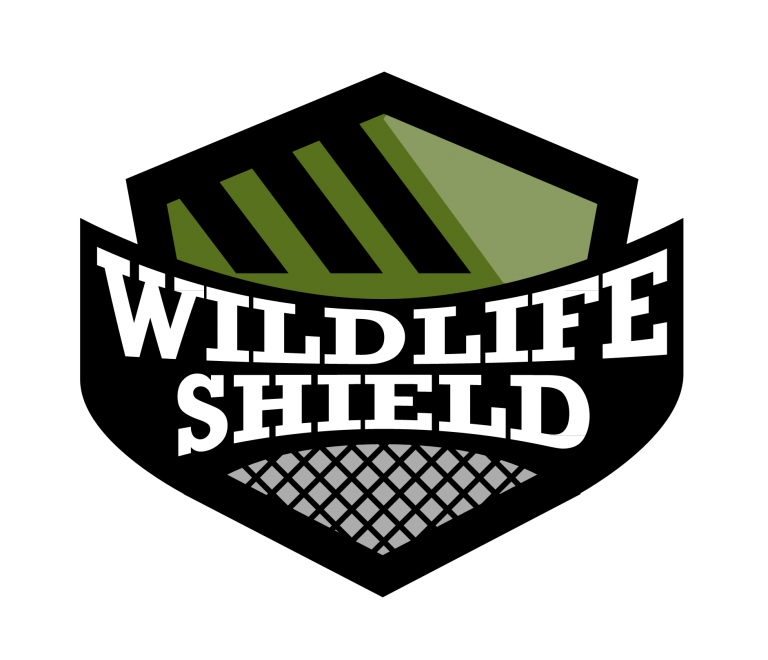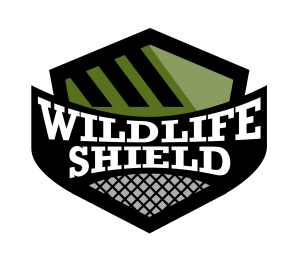 Insulation Removal Toronto
Attic Cleaning Professionals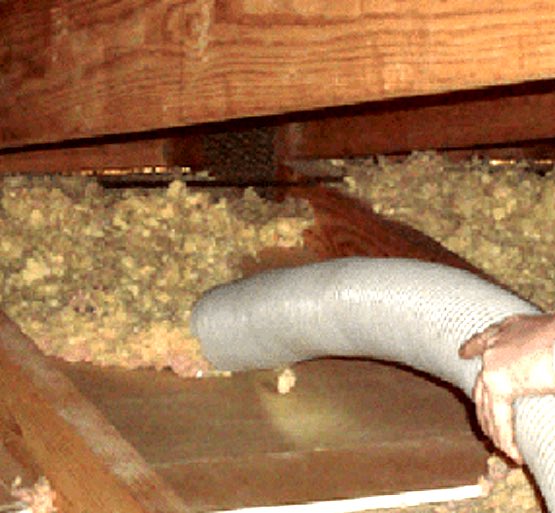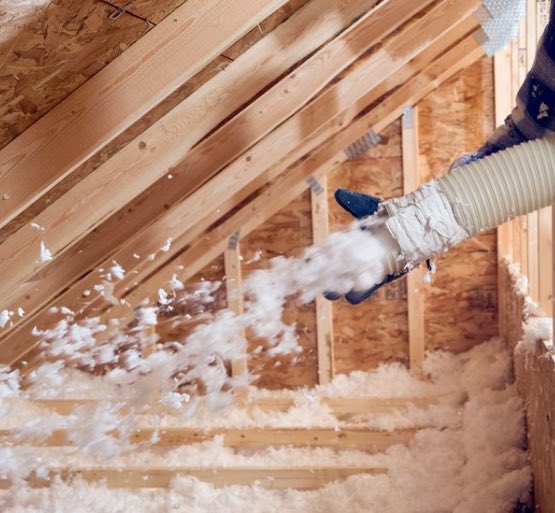 Attic Cleaning and Disinfecting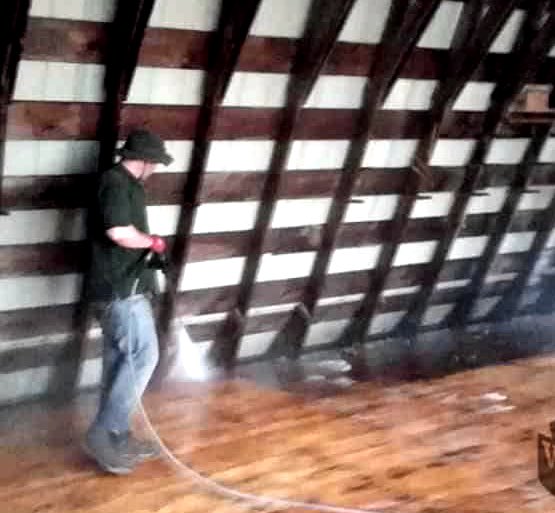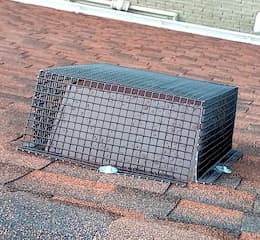 Wildlife Can Compromise Your Attic Insulation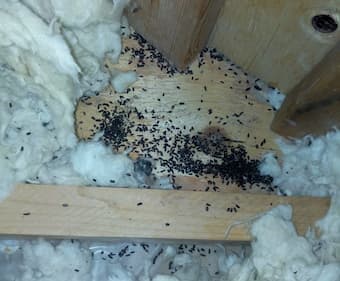 Raccoons, squirrels and other rodents can severely damage your roof or soffit when trying to get access into your attic space. Once a raccoon gains access to your attic it can damage the space but also generates excrement and urine. The fecal matter and urine can seep through the insulation and leave a lingering unpleasant scent. Raccoon feces also carry diseases that are harmful to human health. Many of these diseases can be transmitted by ingesting or handling food or water contaminated with raccoon feces such as the Campylobacter infection. Other diseases can be transmitted via direct contact with feces and urine such as Leptospirosis and even Salmonella. Handling raccoon feces can be a dangerous ordeal. Protective gear and a respirator should be worn at all times.Give us a call if you need attic insulation removal Toronto. 
Disinfecting and Deodorizing
Cleaning your attic space will ensure the removal of lingering odours and will eliminate any potential health hazards. We are a licensed pest control company and have access to products that are not available to the general public. We remove air-borne odors with the use of agents that neutralize by means of chemical reaction, counteraction and absorption. The products we use remove all animal odours, and disinfect the area so that not only any health risks are mininmized, but also the odours that will attract other animals are completely gone.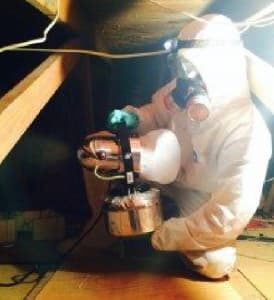 Partial Attic Insulation Removal Toronto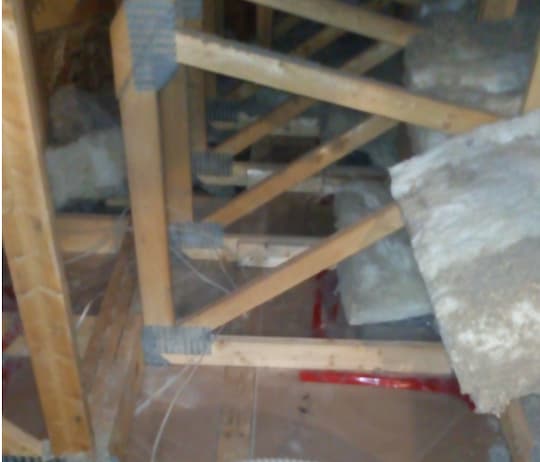 We remove the insulation that has been affected by the raccoon's feces and urine. We do the removal primarily by hand and dispose of the soiled insulation. Animal feces are again gathered by hand and disposed of. In both partial and complete insulation removal, our deodorizing and disinfecting products are applied using an electric powered atomizer that converts the deodorizing/disinfecting liquid into a fine particle mist in a continuous high volume air stream. The mist flows throughout the attic and gets into every surface. Urine that might have soaked into the wood will also get treated by the mist Raccoons tend to congregate in particular areas of the attic. However If the raccoons have been living in your attic for a long time their activity reach would have spread throughout your attic space. Because raccoon feces and urine tend to get absorbed by the attic insulation, partial or complete attic insulation removal might be required.
Complete Attic Insulation Removal
Attic Insulation Removal Toronto. In severe cases all of the attic insulation needs to be removed. We can remove all types of insulation. Most homes have blown in insulation but insulation sheets are also common. Blown in insulation can be removed by using industrial grade insulation vacuums. These vacuums suck the insulation and deposit it in large fiber bags that we dispose of. This process is very efficient. These powerful vacuums can remove insulation from attics, sidewalls and crawl spaces. Sheet insulation needs to be removed by hand. Wet or dry blown insulation and plaster chips can be vacuumed and then disposed into the collection bags. After the insulation has been removed we gather the animal waste by hand and disinfect the areas where the feces and urine were. We use a variety of commercial grade cleaners that not only deodorize but also eliminate any biohazard organic waste from animals including feces and urine. Our products neutralize and disinfect by means of a chemical reaction, counter reaction and absorption. In this way the source of the odors gets addressed and does not merely get masked. Call us today if you have any questions.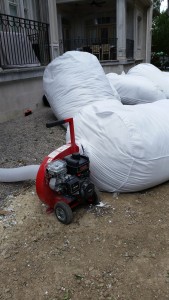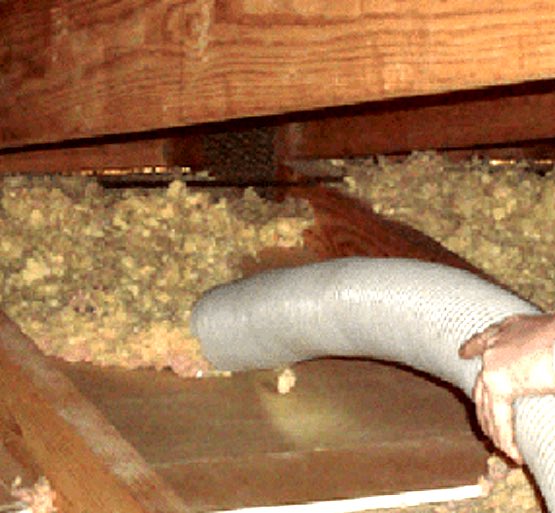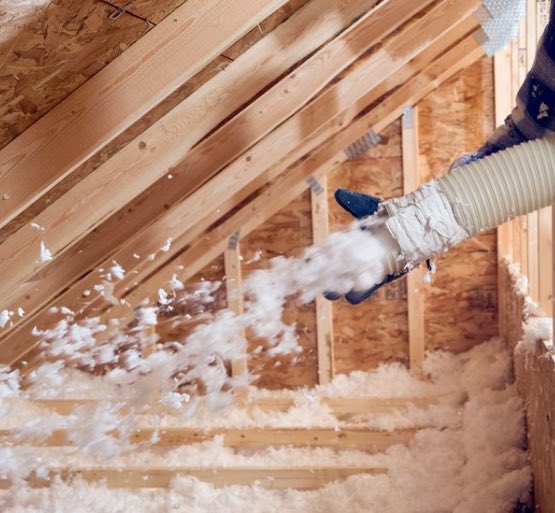 Attic Cleaning and Disinfecting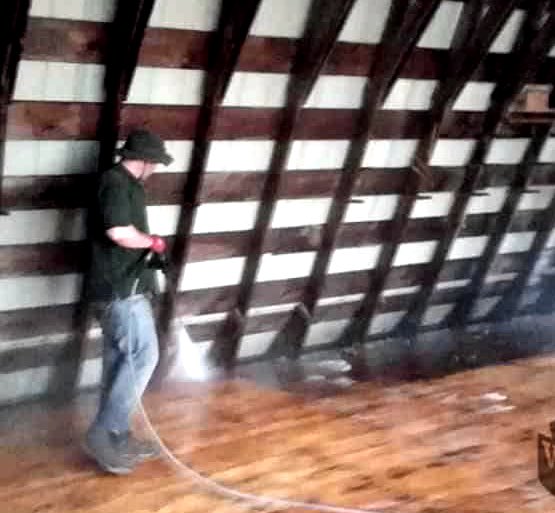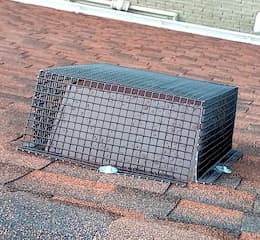 How much does it cost to get attic cleaned?
The cost for cleaning your attic can depend on many parameters. Such parameters include the size of your attic, the type and quantity of insulation inside the attic, the level of soiling from animals or water damage and finally the amount of left-over construction debris found within the insulation itself. Most companies charge a per square foot fee to remove and clean an attic from insulation and debris. Usually the deodorizing and disinfecting the attic is then added as an extra fee depending on the size of the attic.Expect the cost for removal and cleaning to start around $2 per square foot.
Cleaning your attic can be a long and difficult process. It can entail the removal of soiled insulation and/or the spot disinfection/deodorization of certain attic areas.  Cleaning can also mean removing construction debris left over from the construction of the house and the roof installation. Common things left over can be pieces of wood and drywall along with construction nails and garbage. Construction debris and other garbage can be difficult to detect as it might have buried by the insulation after it was installed. After all insulation and construction debris has been removed the attic can now be disinfected and deodorized using commercial grade products.
How do I clean my attic after raccoons, squirrels or other animals?
When animals break into your attic, they can make a lot of noise. They will use your attic as their new home but also as their new washroom. It is a good idea to clean up the attic after the animals have left. Animal urine and feces gets absorbed by the insulation inside your attic. There is no way to clean the actual insulation. Soiled insulation emits odours that attract more animals. The best way to deal with this problem is to remove all the soiled insulation from inside your attic. When hiring a professional to remove the soiled insulation from inside your attic make sure they use a commercial vacuum. The strong commercial vacuum will ensure that all the soiled insulation gets removed. It is also a good idea to disinfect/deodorize your attic after the soiled insulation has been removed. The disinfection/deodorization of your attic will ensure that all bacteria left behind are dead but also give your attic a nice fresh smell.
Can you remove insulation from the attic?
Attic insulation removal can be an important first step in keeping your home hot in the winter and cool in the summer months while maintaining good air circulation and quality. Most types of insulation can be removed from your home attic. Blown in cellulose and Fiberglas as well as batt insulation can be removed from your attic. Foam insulation on the other hand cannot be removed. To effectively remove insulation from your attic you need a commercial grade insulation removal vacuum. Most professional companies will need to have such a vacuum. A hose that is attached to the vacuum reaches your attic and the insulation removal process then starts. You need to be careful when inside the attic not to damage the drywall ceiling while the removal is taking place. Depending on the size of the attic and the amount and type of insulation, the insulation removal process can take many working hours to be performed.
Benefits of Cellulose Attic Insulation
Depending on whom you ask cellulose has an R-value of 3.5-3.8 per inch which is far better than the 2.2 per inch offered by conventional insulation and standard fiberglass. Cellulose is also preferred for how it fits around wiring, pipes and other installations, fills gaps and cervices and leaves minimal air pockets all of which contribute to superior thermal performance.
Good Soundproofing Qualities
Cellulose insulation reduces noise in three main ways. First, it traps air; it has fewer gaps and air pockets for sound to travel through and is denser than fiberglass (up to 3 times denser). These factors make cellulose a great option for homeowners who want soundproofing along with their insulation. 
Although it's more expensive than conventional insulation, cellulose is the more affordable blow-in or loose-fill option and can be up to 25-percent cheaper than fiberglass. The insulation also offers a great return on investment where homeowners can expect to recover the initial cost between 2 and 4 years after installation.
There is debate on exactly how eco-friendly loose-fill materials are considering they are treated with boric acid among other chemicals. Whatever the case, cellulose insulation contains the highest percentage (85-percent) of recycled material you can expect to get in similar products.
Cellulose insulation on average has great fire safety rating, Class 1 rating, which is the highest rating there is. This rating is owing to the borate treatment although some manufacturers complement this with ammonium sulfate (which is typically odorless) to enhance the fire retardant quality. This is safe insulation to have in the attic since it doesn't melt and spread fire as is the case with conventional insulation nor release large amounts of toxic smoke which is the case with foam insulation.
Hire an expert to inspect your attic and make professional recommendations on whether cellulose is the best option for your case. The cellulose may also be blown or sprayed into place which is a decision best left to a professional for the best result.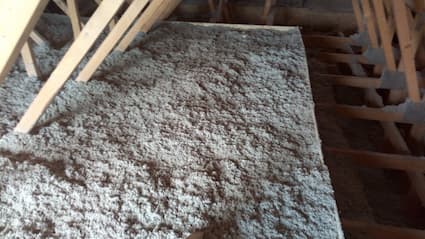 If wildlife had contaminated your attic with their faeces and you used our attic insulation removal Toronto service. The next logical step is the installation of new insulation. Our company offers two types of insulation (Blow in and Batt insulation). Blow in insulation, is quite literally, a kind of insulation that is blown-in to place such as in the attic, wall cavity or floor. The loose-fill material usually either fiberglass or cellulose is fed into a blowing machine, goes through a long, wide hose and out the other end. Installation typically requires two people, one to feed the machine and the other to direct the hose.
Blow in insulation has a number of advantages. It easily fills cracks, gaps, holes and cervices therefore providing better insulation and sound proofing qualities. The insulation is also relatively easy and quick to install.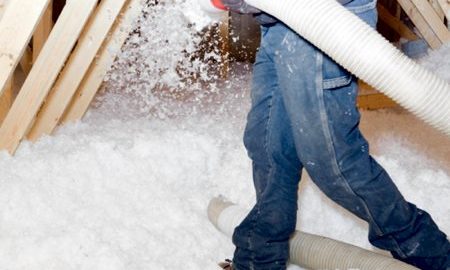 Fiberglass Blow in Insulation
It is typically made from recycled glass and sand and is also available in rolled batting. Blow in fiberglass offers an R value of between 2.5-2.7 per inch. The reason it is preferred for attics is you can blow more insulation that necessary to increase R value. Fiberglass is also preferred to its fire-retardant qualities and is impervious to moisture so there is low risk of mold and mildew.
Cellulose Blow in Insulation
Cellulose insulation only comes in loose-fill variety for blowing in. It has a higher R value than fiberglass at around 3.2 per inch. This kind also has the most recycled material of all blow-in insulation averaging about 80-percent recycled material. It is typically made from newsprint, cardboard and similar material.
Hire a professional to inspect your attic and make the recommendation on the best blow-in insulation for your home. Opt for professional blow-in installation in Canada to get the best R-value and highest return on investment for your purchase
Other common names for this type of insulation include 'batt and roll' and blanket insulation. This insulation is typically made from fiberglass or slag wool although you can find it in natural fibers including sheep's wool and cotton. The insulation comes in rolls or batts of different sizes and is designed to match standard spacing of joists and wall studs.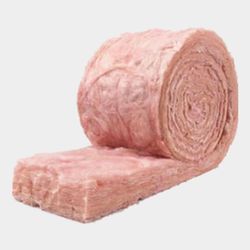 Advantages of Batt Insulation
There are several advantages to installing bat insulation over alternative insulation. These advantages include;
Simple installation – this insulation doesn't require any special equipment to install.
High R value specifically the high-density batts
Affordable installation especially the fiberglass batting
Flexible and can fit in-between joist blocks, rafters and studs
Doesn't settle over time so it provides reliable performance over the long-term
Available with air and water vapor barrier
Naturally fire retardant, specifically the fiberglass batting insulation
Great soundproofing qualities particularly for high-density batts
Made from recycled material which is good for the environment
Hire a professional to inspect your attic and determine whether you need new insulation. The technician can also assist you in deciding whether batt insulation is the best option since it has its downside. For example, the batt can be difficult to install around irregularly shaped objects and attic fittings. Remove the old insulation before installing the new one especially if it is damaged or contaminated. Hire an expert to remove old insulation if your attic is not properly ventilated, you have asbestos insulation or have moisture issues in the attic.
Attic Wildlife removal and proofing
With Wildlife Shield your property is protected from urban wildlife, we are a group of professional wildlife removal expects in Toronto. Hire us to assess the damage and make recommendations regarding your insulation and proper wildlife proofing of your property. Our technicians will take care of your raccoon or squirrel issue and make sure they don't come back and cause damage to your attic and insulation again. We have proper equipment and expertise to seal all entry points and replaces your damaged insulation. Working on your own in cramped attic spaces is not a good idea especially given the risk of inhaling pathogens and toxins. If you have a wildlife problem, give us a call. We offer transparent pricing and guarantee our all our work. Don't let wildlife contaminate your attic and jeopardize health of your family. Call us if you require attic insulation removal Toronto.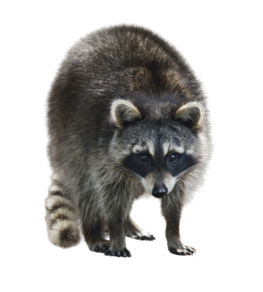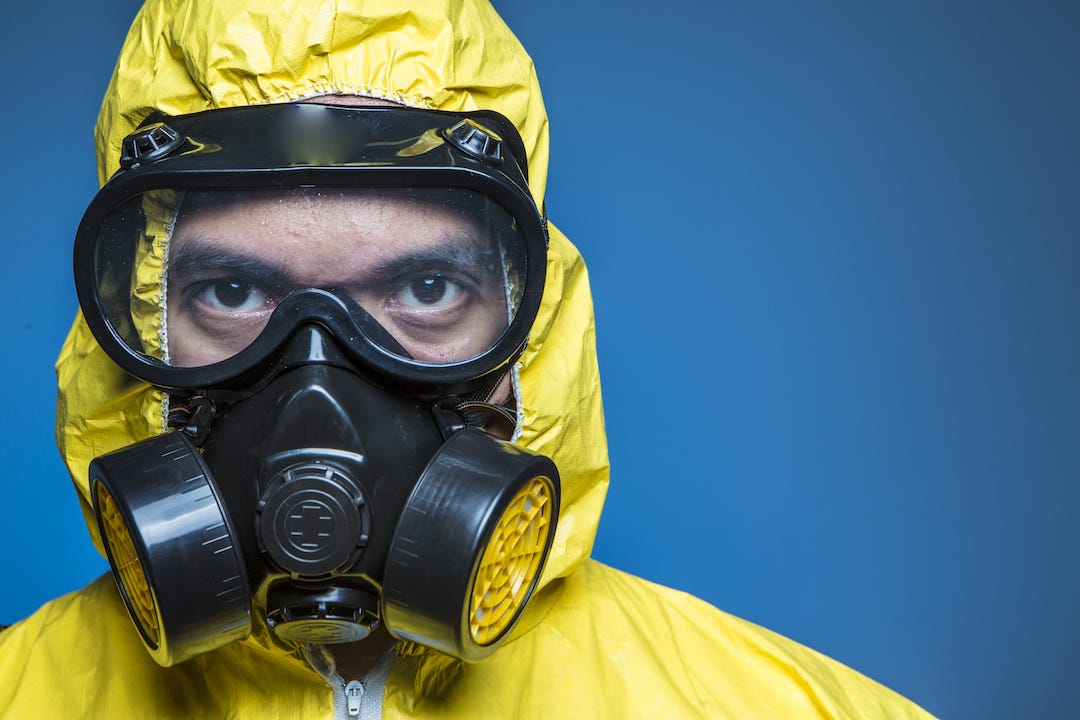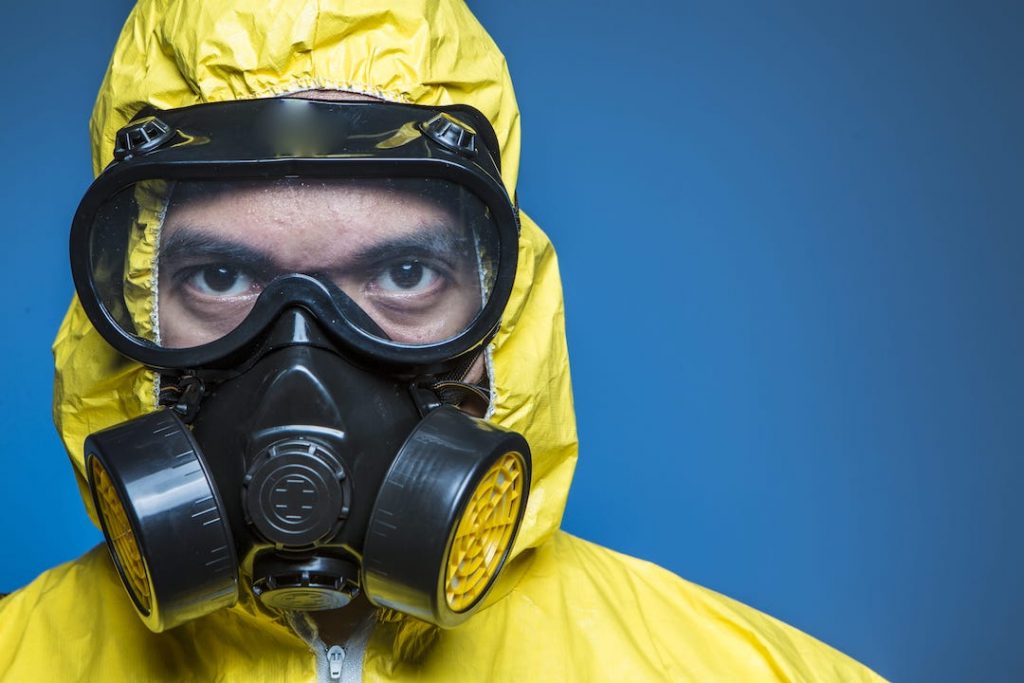 We are ready to serve for your safety. Disinfecting and Cleaning Services
Our Disinfection Services Include:
Botanical Hospital Grade Disinfectants
Bio-hazard Cleaning
Odour Removal
Surface Cleaning
Ultra-low Volume Mist Fogging
Sanitizing & Disinfecting
Pigeon Feces Cleaning and Disinfection
Dead Animal Removal and Disinfection
Toronto
Mississauga
Oakville
Etobicoke
Scarborough
Pickering
Ajax
Markham
Rirchmond Hill
North York
Vaughan
Brampton
Monday 8:30a.m.–10:30p.m.
Tuesday 8:30a.m.–10:30p.m.
Wednesday 8:30a.m.–10:30p.m.
Thursday 8:30a.m.–10:30p.m.
Friday 8:30a.m.–10:30p.m.
Saturday 8:30a.m.–10:30p.m.
Sunday 8:30a.m.–10:30p.m.