Case Study: Raccoons Dirty Shed with Feces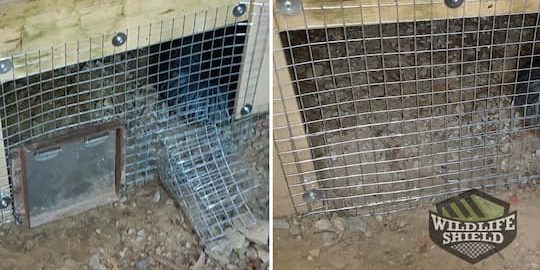 The following case study recounts a raccoon removal and disinfection service in Moore Park, Toronto. Raccoons living under a shed had left a mess of feces on the roof, causing odour problems and risking the health of the homeowners. The animals were safely removed with a one-way door and the feces were then properly removed and the roof disinfected.
Moore Park
Surrounded by many beautiful parks, the Moore Park neighbourhood in Toronto is one of the most desirable nooks in the city. It is centred at St. Clair and Mount Pleasant intersection and bordered by Rosedale to the south and Davisville Village to the north.
The neighbourhood gets its name from developer John T. Moore who helped develop the railway service in the area. Moore Park was annexed by the City of Toronto in 1912.
This case will detail our approach to a raccoon problem in this neighbourhood.
Inspection
This customer contacted us after finding a large number of raccoon feces on a shed in his backyard. It appeared the problem had been ongoing for quite some time. Raccoons had been observed in the area and the homeowner suspected they had been living under their rear deck.
We sent one of our fully trained wildlife technicians to speak with the homeowner and inspect the property. Our technicians will always perform a thorough inspection of all areas around the house to determine the extent of the problem as well as to identify any spaces that have been or could be compromised by wildlife. This includes such structures as sheds, decks, garages, porches, etc.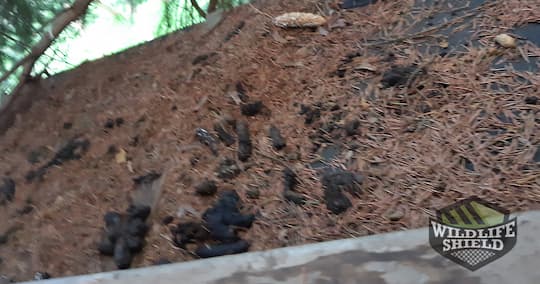 At this location, we pointed out to the customer that the deck was likely the main living quarters of these raccoons. Based on the number of feces on the backyard shed, it seemed they had been in the neighbourhood for a while.
We suggested a full cleaning and disinfection of the shed and surrounding areas and a full exclusion of the deck.
Exclusion and Disinfection
Our team began with full cleaning of the areas in the backyard that were covered in fecal matter. After that, we sprayed a commercial-grade disinfectant throughout. This process will eliminate all pathogens that may have contaminated the area. It will also remove all odours, preventing animals from following the strong smell and moving back to the area once they have been vacated.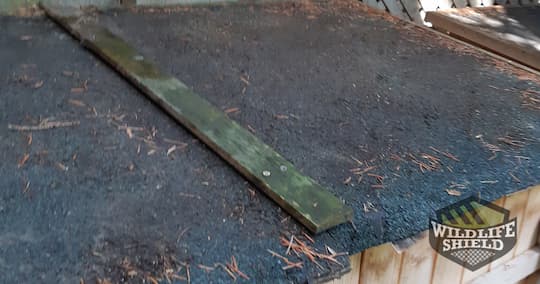 We then proceeded to exclude the deck space. We do this by installing a strong and durable galvanized steel mesh along with the opening of the deck to prevent animals from crawling inside. We also installed two raccoon one-way-doors- one for adult raccoons and one for babies. These special doors are designed and built to allow wildlife to pass through when exiting the excluded area, but not be able to re-enter. In this particular case we were not fully certain that there were no babies on the property so, to be safe we installed a baby door- just in case. These doors remain in place for a few days to allow the animals enough time to exit. They will then be removed and patched with mesh.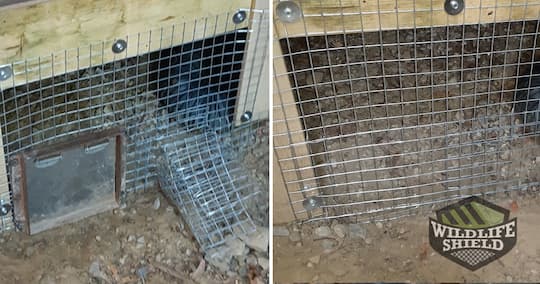 As an extra precaution, we also installed mesh along two basement windows to discourage wildlife from attempting to use the gap as an entrance underneath the deck.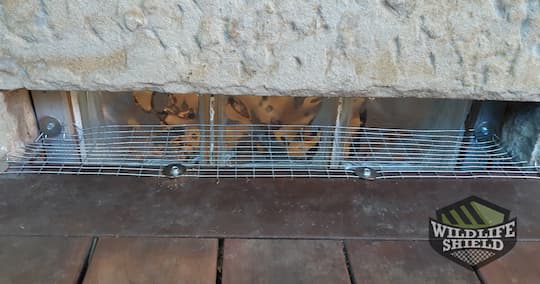 Conclusion
Raccoons can be a real nuisance when they move into a property. They can be destructive, invade enclosed spaces such as attics and sheds, and may use your yard as their personal toilet. Leaving a yard untreated will incite other animals to move in. Wildlife will often be attracted to various odours and their curiosity will often lead them to new living quarters.
It is imperative that yards be clean of animal feces and that steps are taken to move the raccoons along. Installing exclusion mesh around areas that are prone to animal invasion is a sure way to keep them out.
All our exclusion installations are backed with a 2-year warranty. If any of our work is damaged or removed by wild animals, we will return to repair or replace it.