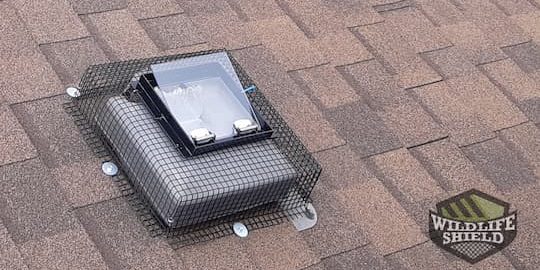 The following case study details a raccoon removal service in Oakville. A mother raccoon and her babies were found nesting in the attic of a single-family home, then removed humanely with the help of Wildlife Shield's technicians. A comprehensive exclusion of all other potential entry points has since excluded more animals from the property.
Oakville, Ontario
The Town of Oakville is located west of the City of Mississauga and is part of the Greater Toronto Area. Its population has risen from 1500 in the 1800s to nearly 200,000 today. Once home to BP Canada and Shell Canada oil refineries, Oakville has strived as an important industrial town. It is no surprise that the town is lined with a major highway, the Queen Elizabeth Way, and the Canadian National Railway tracks.
Oakville is the result of the merger of the following villages- Bronte, Palermo, Sheridan, and Trafalgar. It was founded in 1962. Given its growth, access to freshwater, and vast green spaces, Oakville is prone to animal break-ins like the one in this case. There is plenty of food and lots of places for raccoons to hide in Oakville.
Inspection
Our customer contacted us after hearing strange noises in the attic. Over the phone, our staff asked a series of questions to determine what kind of animal could have entered into the space. To differentiate between raccoons and squirrels, we usually ask what time the noises are being heard. Raccoons are usually active during the nighttime, while squirrels tend to be more active in the morning and evening hours. In this case, the homeowner indicated the noises were mostly at nighttime and described them as walking noises. At this point, we were comfortable suggesting that it was likely raccoons that had breached into the home.
We dispatched one of our highly trained wildlife technicians to conduct a full inspection of the house. This inspection starts with a walkabout of the property at which time the technician looks for evidence of raccoon activity. This could be the presence of feces, damaged structures, and points of entry visible on the roof from ground level.
Once the walkabout is completed, we move on to the roof. At this stage we are looking for compromised areas that have been used to enter the attic. Common places of entry include roof vents, soffit intersections, and roof drip edges.
In this particular case, we identified a severely damaged roof vent as the point of entry. We suggested to our customer that a one-way-door be installed to allow the animals to exit in a humane and safe way, as well as protect all other roof vents with PVC-coated galvanized steel mesh.
During our inspection, our technician also suspected that there may be raccoon babies, called kits, in the attic. Using a thermal camera, we were able to discover four little raccoons sitting cozy within the space.
Removal and Exclusion
Our team began with the removal of the kits. These little guys were put in a heated box lined with blankets which were then placed outside the house and close enough for the mom to find them. Once mom finds her kits, she will move them to a new den and continue raising them.
After the removal of the baby raccoons, we proceed with the full exclusion work. We first installed a one-way door over the damaged roof vent and secured it with galvanized steel mesh. This special door will let any remaining animals in the attic exit and prevent them from re-entering. After a few days, it will be removed, and a new roof vent will be installed in its place.
To secure all other roof vents and plumbing vents, we installed strong and durable covers made from PVC-coated galvanized steel mesh. This will ensure the raccoons will not have access to these vulnerable structures and penetrate through the roof.
A section of the soffit was also secured with steel mesh as showed signs of damage. We will always suggest to our customers that all possible entry points be secured to prevent further issues.
Conclusion
It is common for wildlife to use the vulnerability of roof structures to breach into an attic. Roof vents, in particular, are most likely to be damaged by raccoons in any attempt to make entry. These vents are often made of plastic or thin metal and since raccoons are dexterous creatures, they can use their little fingers to pull away at pieces as they gnaw them off. Once broken through, a clear path is made into the attic.
It is important to maintain all roof structures in good condition and inspect them often for any damage. One way to prevent raccoons and other wildlife from breaking in is to be proactive and secure all roof and plumbing vents ahead of any issues.
All of our exclusion work is guaranteed for 2 years. If any animal causes damage or removes any of our installations, we will gladly return to replace or repair.